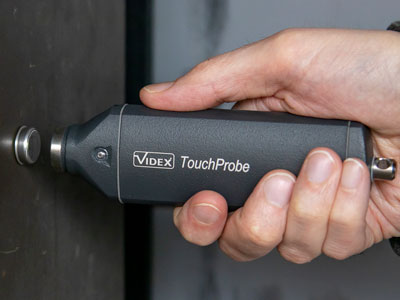 The TouchProbe is an industry-proven iButton reader. Its rugged durability and real-time internal clock make it ideal for a wide variety of applications such as security maintenance checks, agriculture, transportation, production, and inventory. The metal case and stainless-steel read head are the key to the TouchProbe's superior durability.
The TouchProbe collects data from iButtons, which can be mounted on almost any object, including containers, pallets, walls, and equipment. iButtons are stainless steel tags that are highly resistant to environmental hazards such as dirt, moisture, and shock. Durable iButtons are ideal for applications where environmental conditions prevent the use of other tags such as RFID or barcode labels.
Videx works with a network of Independent Software Vendors (ISVs) that have created a variety of software applications for the TouchProbe. In addition, our ISV network welcomes the challenge of building new software applications for your unique business needs.
TouchProbe Brochure
Learn more today!