A Rugged iButton Reader
The iBR9000 iButton reader may be the smallest iButton reader Videx manufactures, but it doesn't fall short on durability or features.  The iBR9000 is a compact, pocket-sized iButton reader, ideal for use in any checkpoint application where you need to prove who was there, and when they arrived.
The fiberglass-reinforced nylon case and stainless-steel read head make the iBR9000 extremely durable.  The case protects the electronics against damage and secures the collected data.
Videx works with a network of Independent Software Vendors (ISVs) who create industry-specific applications.  These applications are fine-tuned for a variety of data collection needs such as security and maintenance checks, transportation, production, and inventory.  View other possible uses on our Applications Page!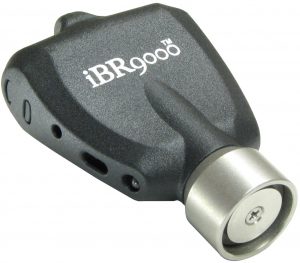 iBR9000 Brochure
Learn more today!